Why Is Early Orthodontics Treatment Necessary?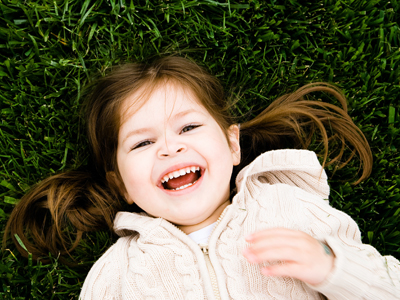 Early orthodontic diagnosis is an excellent method to identify any problems inside your kid's mouth. It helps to identify and deal with them earlier. It can prevent it from escalating into bigger troubles. It is likewise the solution to fixing a variety of other related troubles by taking them to a Pediatric Dentist in El Paso. Many other unrecognized or hidden troubles can be recognized and cured with orthodontic remedies!
Hence, visiting an orthodontist in early childhood has many advantages. You can find the best clinics that provide orthodontics which provide great results. In our previous blog, we have explained 5 tips for taking care of your children during their orthodontics treatment in El Paso. Read on to find out more about the necessity for orthodontic treatments in an early age below.
5 Benefits of Early Orthodontics Treatment in El Paso:
Early Detection:

Orthodontics detects your toddler's critical issue in the mouth and jaw. Identifying issues at a very early stage avoids the child from going through any kind of surgery. Orthodontics in El Paso know exactly whether they need immediate treatment or not and keep a check on mouth and jaw issues.

Tooth Decay Can Be Avoided:

Tooth decay can be avoided if the child is taken to a pediatric dentist in El Paso in an early stage. They will make sure the child's teeth grow straight and healthy apart from advicing how to clean the teeth properly. Crooked teeth in kids are prone to more tooth decay when compared to straight teeth.

Boost Confidence:

Some kids have crooked teeth and make them feel a little insecure about smiling. Kid's Dentist in El Paso and orthodontics help kids with this issue by giving them the best dental braces to fix their crooked teeth. Straightened teeth will no longer hold them back from smiling and socializing thus, improving their confidence.

Good Mastication and Digestion:

Straight teeth allow the child to chew his/her food properly. The straightened teeth come with well-aligned jaws leaving no room for problems. So if a child visits the Orthodontics on time they can help prevent crooked teeth by providing dental braces in El Paso. Well chewed food leads to good digestion. So a healthy cycle is maintained.

Speech Improvement:

When a toddler has trouble speaking, nobody thinks it could be due to a teeth issue. However, in case your toddler's enamel or jaw aren't nicely aligned, it could be the primary reason for their speech difficulties. Lisping, slurring, and mispronouncing "S" and "T" can be cured by orthodontic remedies. Having read all the above you must have understood that early orthodontic treatment is super necessary for children.
Conclusion:
If you are domiciled in and around El Paso, Texas, then you can consider Jim Bowden D.D.S for early orthodontic treatments. This excellent clinic offers the best Orthodontics in El Paso. Dr. Jim Bowden is the finest pediatrician and leads a skilled team. Call us at 915-600-6053 today and arrange for an appointment. Browse through our website to gather more details regarding their services right away.