What Are the Best Types of Braces for Kids?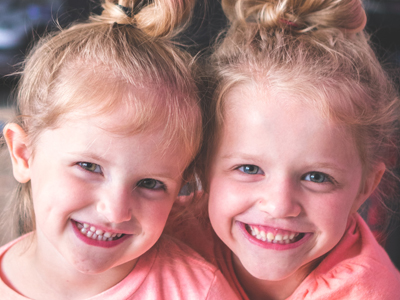 A charming smile can have a massive impact on the self-confidence of a child. Practicing good oral hygiene and dental care from childhood will definitely help maintain comprehensive oral care later in life. Hence dental braces must be affixed for kids early on if they display any symptoms of dental misalignment.
For some kids, braces can be very essential. If you avoid the appropriate braces, then later in life it can cause oral discomfort, breathing difficulties, and speech impediments. In our previous blog, we have explained how long does early orthodontic treatment in El Paso takes? However, orthodontics problems must be taken care of at an early age to avoid discomfort later in life.
Early Orthodontics Treatment in El Paso Can Address Problems Such As:
Early orthodontics treatment is also known as Phase 1 treatment. It helps address the following issues namely:
Misaligned teeth
Overbites and underbites
Overcrowding of teeth
Dental gaps
Protruding teeth
5 Types of Dental Braces Treatment in El Paso for Kids:
Invisalign:

Invisalign is made of plastic materials and resembles a mouthguard. They must be replaced every two weeks. These dental aligners seem invisible to the eyes. They hold no restrictions to the individual when it comes to food or beverages. It is one of the most convincing orthodontic options. But invisalign is not suitable for complex dental issues.

Lingual Braces:

These braces mimic dental braces in El Paso. They seem visually invisible as they are adjusted in the interior part of the mouth. Lingual braces are a bit costly. It is not suitable for complex dental issues.

Metal Braces:

Metal braces are one of the most economical orthodontic options. Metal brackets and wires give effective and desirable results.

Ceramic Braces:

Kid's dentist in El Paso recommends that ceramic braces are more efficient than plastic aligners. Ceramic braces provide visible results within a short span of time. Also, they are more expensive than metal braces and need great care and maintenance of oral hygiene.

Mini Braces:

Mini braces also contain less metal. They function as the same metal brackets.
Which Dental Braces Are Ideal for Your Kid?
The kind of dental braces that is most suitable for children can be determined by the severity of the child's dental issue. The family must be comfortable with the financial demands as well. Metal and ceramic braces are more suitable for children due to their efficiency and durability. A reputed child dentist in El Paso must be heard before opting for any braces.
Conclusion:
If you are looking for emergency pediatric or orthodontic services, you can approach Jim Bowden D.D.S. Jim Bowden D.D.S provides other services including braces, invisalign, dental restoration, and post-op care. Dr. Jim Bowden has years of experience and expertise in diverse fields of pediatric dentistry and orthodontics in El Paso. In order to know more about the dental packages and services or visit the website of Jim Bowden D.D.S. For appointments or emergency consultation contact us right away.