How Long Does Early Orthodontic Treatment Take?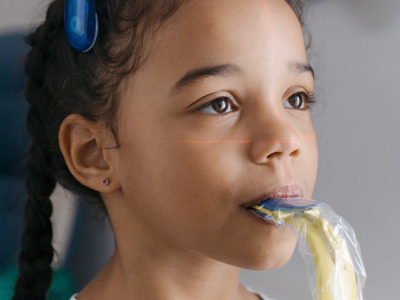 Early orthodontic treatments are systematic interventions performed in children before the complete growth of teeth. The advantages of early orthodontic interventions are multiple. In our previous blog, we have explained early orthodontics treatment in El Paso and its necessity. However, if performed at the appropriate time, it will enhance the confidence of your child apart from improving the appearance and oral health.
Importance of Early Orthodontics in El Paso:
The scheduling of early orthodontics treatment in El Paso is vital. It hinges on multiple factors which interact very closely with each other. They are as follows: The level of malocclusion, treatment and the duration, maturation level of the individual, the compliance of the person etc.
Different Age Categories for Orthodontics Treatment in El Paso:
Children in the age bracket from 5.5 years to 9.5 years, who suffer from neuromuscular etiology should opt for early orthodontics treatment in El Paso. This timely treatment will rectify jaw shift, traumatic occlusion and will offer a beneficial setting for adult teeth to appear. The treatment mechanics includes removable or fixed orthodontic appliances.
Likewise, children who fall in the category of 9 years to 12 years and showing signs of jaw prognathism, abnormal anterior facial height, deep bite and/or dental crowding, must pick out early orthodontic treatment and/or growth modification. This crucial intervention will help address or reduce skeletal dysplasia, convenient arch space for erupting teeth. Apart from removable or fixed orthodontic appliances, the treatment solutions include rapid palatal expander, functional appliances and headgear.
Comprehensive orthodontic intervention is suggested for children in the age group of 11 years to 14 years or those kids above fifteen years.
Duration of Orthodontics Treatment in El Paso:
The length of early orthodontic intervention in your child will depend upon the depth of the dental issue. The primary aim of the treatment is to rectify the alignment and the skeletal issues bothering the jaw before the appearance of any permanent teeth.
Diagnosis:
Some orthodontists will suggest deferring orthodontics treatment in El Paso until adolescence. But a few others try to step in during the mixed dentition to banish or lessen dento-alveolar, skeletal and neuro-muscular discords. Thorough scrutiny of an individual's orofacial features is carried out initially. Alongside the test, stages of social and skeletal maturity are also assessed. Identification of these factors is necessary to assess the best time for orthodontic intervention.
Consulting a seasoned pediatrician for a comprehensive assessment of the condition is suggested as a first step. After the initial diagnosis, the specialist will be able to predict the duration of the treatment.
Conclusion:
If you are searching for an early orthodontics treatment in El Paso for your child, consider Dr. Jim Bowden D.D.S. Dr. Jim Bowden offers the finest in orthodontics. Browse through the website of Dr. Jim Bowden D.D.S. to gather more information about the treatment. Dial us at 915-600-6053 to have a conversation right away.