Orthodontics Treatment for Kids and Its Purpose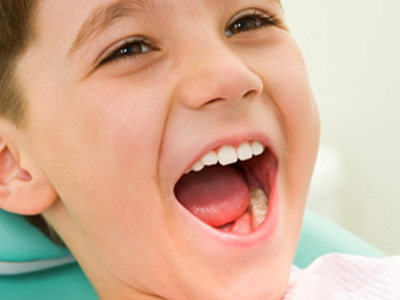 Often, parents have questions about what the right time is to get orthodontic treatment started for their kids, if required. Dentists have always stressed on the significance of getting timely orthodontic treatment done. In our previous blog, we have explained 4 signs that your kid needs orthodontics treatment in El Paso . Thus, it's important to ensure excellent oral health care of the child.
How Orthodontics Treatment in El Paso Helps Kids?
It is important to undergo timely orthodontic treatment in El Paso as it helps in proper chewing, biting, and ensuring clear speech. Teeth also look nice when it functions properly. Kids gain self-esteem and self-confidence when they smile nicely and bring their lips, teeth, and face into perfect alignment. Straight and well-aligned teeth are relatively less prone to decay, injury, and gum disease.
Why is Orthodontic Treatment Necessary?
The major significance of visiting orthodontics in El Paso timely is to ensure a functional and healthy bite that is an integral part of correct jaw position and tooth alignment. When teeth and jaws are correctly lined up, it functions properly and correctly. It also helps in promoting general physical and oral health.
Orthodontic Treatments for Cosmetic Reasons:
Avail the services of pediatric dentistry and get orthodontics treatment in El Paso for your kids for cosmetic reasons. Here is what you can expect.
Improved Appearance:

Timely treatment helps the kid get an improved appearance.

Beautiful Smile:

Orthodontic treatment in El Paso also helps ensure excellent oral health and an amazingly beautiful smile. It also improves overall oral health and well-being of the kids.

Source of Orthodontics Problems:

It is imperative to note that most of the orthodontic problems are inherited while a few are acquired. Many kids are habitual of sucking fingers or thumb, which results in protruding teeth. Abnormal swallowing, dental disease, mouth breathing, early loss of baby teeth, poor dental hygiene, poor nutrition, and accidents are also some of the major causes behind orthodontic issues. Timely treatment solves these issues and improves the overall oral health of the kids.
The Necessity of Orthodontic Treatments in El Paso for Kids:
Many parents are concerned about their kid's teeth alignment and wonder if it would get naturally corrected as they grow. Unfortunately, this is not the case and visiting orthodontics in El Paso becomes necessary to rectify the problem. After kids get their permanent molars, there is little space left for front teeth and the situation consequently worsens.
Conclusion:
Treatment of such issues at a later age in kids becomes difficult. Consult, Dr. Jim Bowden, a renowned and reputed kid's dentist in El Paso and set up an appointment. Dr. Jim Bowden runs a reputed dental center where various dental treatments and procedures are available for people of all ages. For more information call us at (915) 600-6053 and schedule an appointment today.