Is Scaling and Root Planning Essential for Me?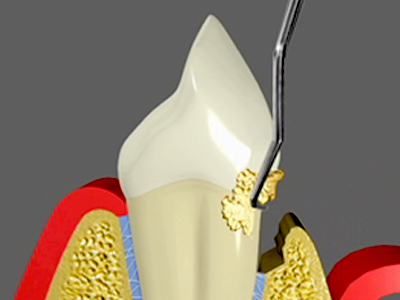 If you follow healthy oral habits and have never missed your frequent dental checkups, chances are less that you will encounter any serious dental problems. But if your gums start getting affected with bacteria, tartar, or other toxic elements in your mouth due to unhealthy eating habits, you may be subjected to dental problems, like periodontitis. In our previous blog we have highlighted the things everyone should be aware of about scaling and root planning in El Paso. If your gums have been lately showing signs of any dental problem, you may consider scaling and root planning.
What is Scaling and Root Planning?
If you don't have much idea about pediatric dentistry, you might not know what scaling and root planning in El Paso are. For the uninitiated, it is a non-surgical method to treat periodontitis. It can be performed in children as well. While scaling removes the plaque, bacteria, tartar deposits, and other toxic elements from teeth and root surface, root planning smoothens the affected teeth's surface at the gum line. Root planning ensures no harmful elements are again attached to the teeth's surface owing to the smoothness. Once you've done scaling and root planning your teeth and gums will start healing.
Do I Need Scaling and Root Planning in El Paso?
Healthy gum tissues are attached to the teeth at the pockets available in the gumline. If problems like periodontitis set in, the pockets tend to become deeper, and the teeth may start loosening their grip from the gumline. If not treated in an early stage, you may even lose teeth permanently. Scaling and root planning in El Paso is proven to fix such issues, giving you healthy gums.
If you feel a lot of plaque has accumulated in your gumline and is causing trouble, you can visit our child dentist in El Paso for a proper checkup and treatment.
Is Scaling and Root Planning in El Paso Safe?
If done by a professional, you won't have to worry about safety and effectiveness. Our El Paso dentist will always assess your dental condition before proceeding ahead with any treatment. If your gums are sensitive to touch, you will be given anesthesia to reduce the pain to a minimum. You may also face a little discomfort after the treatment, but it will go away soon.
Visit our El Paso Dentist for Scaling and Root Planning Treatment:
To ensure you get your treatment from the best pediatric dentist in El Paso, consider reaching out to Jim Bowden D.D.S. who is an experienced professional. He has handled various scaling and root planning cases in El Paso. Inspect our website to gather more information regarding Pediatric Dentistry services, Orthodontics, and other details. For more information call us at (915) 600-6053 and schedule an appointment today.