Things Everyone Should Be Aware Of About Scaling And Root Planing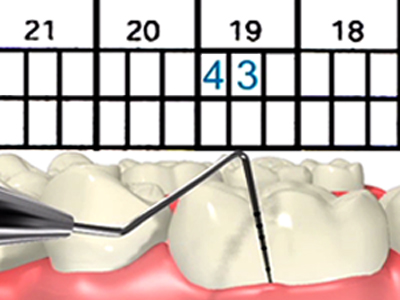 No matter how much you brush your teeth, you cannot get rid of plaque and tartar that gets accumulated below the gum line. To get rid of such deposition, you need deep cleaning by a reliable dentist. This deep cleaning goes by the name scaling and root planing. This will aid you get rid of gum diseases. If lately you've been experiencing signs of chronic periodontal disease, you should visit a reliable dentist for consultation that has handled various cases of scaling and root planing in El Paso.
Do you really require Scaling and Root Planing?
A film of bacteria or plaque can get accumulated on your teeth due to poor oral hygiene and unhealthy eating habits. If this plaque isn't cleaned and removed on time, it can make your gums inflamed. Over time, your gums will gradually start pulling away from your teeth, forming tiny spaces called pockets.
When plaque gets accumulated on these pockets, it will be impossible to remove them by mere brushing or flossing. In this case, you'll have to take help from a dentist to get rid of this harmful deposition below your gum line. Further negligence will lead to loss of teeth, bone, and tissue. If you desire to stop losing your teeth, it is best to take help of periodontal treatment.
When to Approach a Dentist?
When plaque gets deposited below your gum line, you may notice the following symptoms:
Bad breath.
Inflamed, tender, and red gums.
Shifting permanent teeth.
Bleeding gums.
Change in your bite.
If you notice even one of the above-shared symptoms and you start experiencing discomfort, it is best to visit a dental clinic for proper diagnosis and treatment. As kids have a tendency to eat more junk food or sugary food, they are more prone to gum diseases. If you have kids in your house, be sure to pay attention to their oral health and eating habits.
Scaling and root planing in El Paso is not a day's job, so be ready for multiple visits to the clinic. The earlier you get the plaque removed from the gum line, the better.
Takeaway:
You can visit Jim Bowden D.D.S in El Paso, Texas, for a proper examination. The clinic is run by Dr. Jim Bowden, a well-known pediatric dentist who has handled various cases with a 100% success rate. If you are searching for reliable orthodontics in El Paso TX or pediatric dentistry, consult Jim Bowden D.D.S today. Explore their website to arrange for an appointment or to have a conversation with them today.