Importance of orthodontics treatment for childrens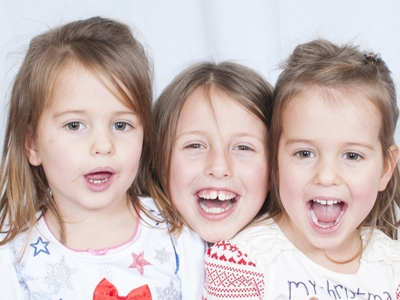 Kids often face the problem of incorrect bite since their milk teeth fall off. To ensure that the teeth alignment is fixed right from the tender age, orthodontic treatment is essential for kids. In our previous blog, we have explained the length of time taken by dental braces in El Paso for children. However, parents need to ensure that their kids do not have any underbite or overbite issue, hindering their chewing and eating patterns.
The Intention Behind Orthodontics Treatment in El Paso:
Orthodontists will correct bite issues and prevent any sort of bite irregularities. There might be a number of reasons contributing to bite misalignment like teeth injury, early loss of baby teeth, genetic reasons as well as other unhealthy oral habits like lip sucking, thumb sucking, which kids usually indulge in.
Orthodontics in El Paso will ensure a healthy and functional bite for your kid. Specialized orthodontists will work partly in fixing your jawbone and partly on tooth alignment. It's only with the correct alignment of jaw and teeth that the issue can be sorted. Also, orthodontic treatment has gained immense popularity owing to its benefit in giving you a wonderful smile. While correcting the teeth alignment, it also gives you a smile that can boost your self-esteem.
Orthodontic treatment also helps in correcting misaligned teeth. So, if your kids suffer from chipped, gapped or crooked teeth, visiting an orthodontist in your town is the most effective way to treat these issues.
6 Effects of Orthodontics Treatment on Your Child:
Lessen the further risk of teeth grinding
Enhance self-confidence
Deliver a beautiful smile
Improve eating and chewing patterns
Lessen the risk of tooth cavities and tooth decay
Enhance the possibility of better aligned teeth in adulthood
The Appropriate Age To Opt for Orthodontics Treatment in El Paso:
Well, as soon as you detect early signs of orthodontic issues in your kid, you should plan to consult a reputable kid's dentist in El Paso in your city. The most tender age group who can go for orthodontic treatment are:
2-6 Years:

In this age range, the dentist tries to ensure that enough space is made for the adult teeth to come up.

6-12 Years:

This is an age group where an orthodontist can work towards fixing jaw issues. Also, cross bite correction is ideally done at this age group. This is the optimal age for a child to have the process of straightening misaligned teeth using dental braces in El Paso and aligners.
Conclusion:
If your kids display any signs of orthodontic issues, make sure to take him to Dr. Jim Bowden, a reputed child dentist in El Paso. Dr. Jim Bowden DDS's clinic provides the finest pediatric dentistry solutions in El Paso. Consider the clinic to resolve any issues related to orthodontics in El Paso. Browse through our website of Dr. Jim Bowden DDS to gather more information about our services. Call us at 915-600-6053 to have a conversation with Dr. Jim Bowden DDS right away.