How Long Do Braces Take for Kids?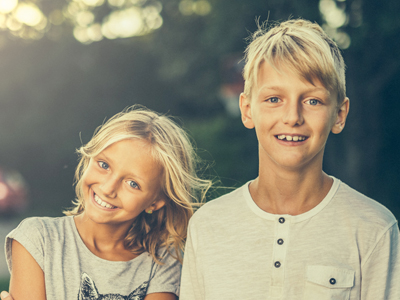 Are you in search of the best orthodontics service provider for your kids and unable to succeed? The way you grin is dazzling. And so are your children. Straightening and repairing common dental problems may elevate even the most beautiful smiles to a new level of excellence. In our previous blog, we have explained about 5 benefits of early orthodontics treatment in El Paso. However, if you have any doubts regarding the duration taken by braces to produce results in kids, read on.
Time Consumed By Dental Braces in El Paso:
Certain things in life are simple to figure out: Brushing your teeth for how long? Two minutes. Exactly how much water do you need to consume daily? Drink eighty-four ounces of water or more each day. But the query of "how long should a child wear braces?" is more tricky to answer. As a general rule, orthodontia lasts between one and three years.
How Long Do Adult Braces in El Paso Take to Show Results?
Adults are more likely to wear braces for an extended period than children. Because adult braces in El Paso frequently have more complex dental disorders that need more time and effort to correct. On the other hand, adults tend to be better at following a kid's dentist in El Paso recommendations. It's a huge help! Adults often wear braces for two to three years on average.
Length of Time Taken by Dental Braces in El Paso for Children:
In comparison to adults, children often wear braces for a shorter time. However, how long do mounts last? It all relies on the patient's dental concerns, including the existing location of their teeth and jaw and the general degree of dental disorders.
Teeth move more swiftly in a child's mouth than in an adult's. This is because the child's jaw is still growing and developing. Braces therapy for children, on the other hand, typically lasts for 15 to 18 months on average.
Crooked Teeth:
Crooked teeth are one of the most prevalent reasons for putting a child or a youngster in braces. But how crooked are those teeth, exactly? Is there enough room for the crooked teeth to be straightened? Or are they crowded? It won't consume more time, even if the teeth are not aligned. As for the crossword-style problem, it will take longer to solve. Fear not, the pediatric dentist in El Paso will help your children out!
Before they grow up, your youngster will go through many stages of smiles. From a baby's gummy grin to an elementary student's snaggle-toothed smile, braces have come a long way. Every year, about 4 million children and teenagers get orthodontic treatment. As a rule, it implies braces for most youngsters. In today's society, getting braces is almost a must for getting a high school diploma. But the enjoyment doesn't last forever though. Constant consultation about orthodontics in El Paso is necessary to track the hygiene of your teeth.
Shortening or Lengthening the Life of Dental Braces in El Paso:
It takes time to get exceptional orthodontia outcomes. Because they are embedded in your jawbone, your teeth must be repositioned with extreme care. The length of time you'll need to wear braces is determined by various variables. The good news is that some of these elements can even be controlled by you.
Conclusion:
For more details regarding dental braces in El Paso, you may contact Jim Bowden D.D.S. Dr. Jim Bowden offers the most exceptional pediatric dentistry service provider. Browse through our website of Dr. Jim Bowden to avail the best orthodontics. Call us at 915-600-6053 to have a conversation with Dr. Jim Bowden's dental clinic right away.