How Long Does Orthodontics Treatment Take in El Paso?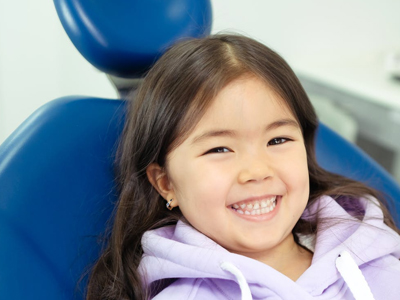 Orthodontic treatment is for people with uneven, crooked, or overcrowded teeth. While the number of such people is significantly higher worldwide, many resist proceeding with the treatment, assuming it will be very lengthy. In our previous blog we have explained about 9 amazing benefits of orthodontics in El Paso. However, if you were considering getting braces to get a natural, beautiful smile, you should not delay your treatment.
You can look for a specialist in orthodontics in El Paso, and begin the treatment. The duration of an orthodontics treatment varies from patient to patient. So you have to get your oral condition examined by a good orthodontist to get the correct treatment duration applicable in your case.
Duration of Orthodontics Treatment in El Paso:
As mentioned above, the span of treatment differs from one patient to the other. But it hovers around the time span of one to two years, or even more in some specific cases. Kids can begin their early orthodontics treatment in El Paso between the ages of eight and fourteen. To understand the duration of treatment, you have to recognize the components influencing the treatment.
The Two Most Important yet Overlooked Aspects Are:
Our Biology:

Our teeth require constant light force to move in a healthy way, i.e., under 1 mm per month. But if a dentist starts applying extra pressure to fasten up the results and treatment, it may lead to harsh consequences, like loosened teeth, damaged roots, or a damaged area surrounding the gums and bones. So don't shy away from treatment if the dentist suggests a longer treatment duration.

Completeness of Treatment:

If you visit a dental clinic to inquire about orthodontics in El Paso, ask them what the treatment will offer in the promised duration. Orthodontic treatment is carried out in phases/stages. The initial stage concentrates on straightening the teeth, and the second stage focuses on rectifying the bite. If the dentist is only straightening the teeth, the treatment will get over real quick. But if a dentist is offering a complete treatment, be ready for extended treatment duration. If you want the desired outcomes, you must visit the dentist providing positive treatment.
Follow Your Dentist's Instructions:
Besides these factors, if the patient religiously abides by the dentist's instructions, he can notice results with time and expect to complete the treatment within the discussed time.
Conclusion:
If you're looking for a dentist in El Paso to help you get a beautiful smile, schedule a consultation with Dr. Jim Bowden who practices at Jim Bowden D.D.S clinic. He is known for his expertise in pediatric dentistry. If you have any doubts regarding your kid's oral care, approach Dr. Jim Bowden. For more information call us at 915-600-6053 to book an appointment at the earliest to start your treatment.