Did You Know That Braces Have Some Amazing Advantages on Kids?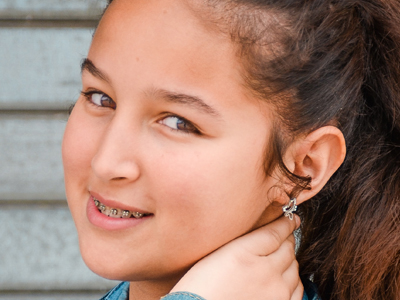 Dental braces are worn by millions of people globally. Braces can be worn at any age, but it's very common among kids. Kids don't generally prefer them as it's uncomfortable until they get used to it. However, consulting an orthodontist and getting the teeth aligned at a young age prevents oral issues when they grow up. In our previous blog we have explained about 5 benefits of consulting an orthodontics treatment in El Paso.
Braces have many amazing benefits, and if you are that parent who is going to get your kid to wear braces, then you are best advised to understand some of the benefits of braces. Approach the best Kid's dentist El Paso for your kid's dental braces.
9 Best Surprising and Good Benefits of Orthodontics in El Paso:
Better Ability to Chew and Bite:

Crooked or misaligned teeth normally make chewing and biting difficult, it also causes jaw pain and stiffness. Dental braces in El Paso will help align the teeth, making chewing and biting easy.

Enhances Kid's Speech:

Misaligned teeth hinders your kids speech. The gaps in between the upper teeth and lower teeth can cause a certain whistling sound which is very common. Dental braces help close these gaps.

Prevents Teeth Chipping:

Misaligned teeth do not allow the mouth to close completely like protruding teeth. Adult braces in El Paso moves the teeth to the right place, allowing the mouth to close and stay protected.

Prevents Gingivitis:

Gaps in between teeth invite food to get stuck in and difficult to remove, thus allowing bacteria and saliva to grow and become plague and in turn leading to gum disease. Braces reduce the occurrence of gum disease.

Saves one from oral issues in the future:

Untreated gaps lead to many other oral issues. Braces at a young age prevent oral treatment in the future, thus you do not have to look for good orthodontics in El Paso in the future.

Prevent Jawbone abrasion:

Gaps left untreated will make one's gums and jaw bone to wear and tear. Bacteria eat up the bone causing tooth loss. Braces close up these gaps preventing jawbone abrasion.

Increases General Well Being:

Our kid's dentist in El Paso recommends correcting dental abnormalities can enhance the confidence of kids and work wonders for them in future. They can bloom into confident individuals in future.

Reduces headaches:

Misaligned teeth cause teeth grinding which leads to headaches, tight jaw muscles and jaw soreness. Dental braces help reduce this.

Improves Overall Well Being:

Straight teeth are easy to maintain. Brushing, flossing and cleaning is very simple and easy. Good oral hygiene has a great impact on one's overall well-being.
Conclusion:
If you are looking for the best pediatric dentist in El Paso, consider Dr. Jim Bowden, DDS. He is the finest Kid's dentist known for his chair side manners and friendliness. For more information call us at 915-600-6053 and schedule an appointment today.