Different Categories of Orthodontic Treatments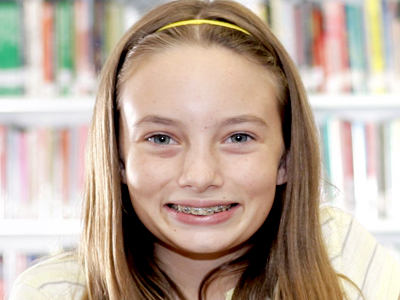 Orthodontics is a branch of dentistry that concentrates on correcting the teeth and jaw structure of a patient, helping them to improve their smiles. Many people, including children, suffer from problems like crooked teeth that cause chewing problems, smiling troubles, and overall health issues.
When facing any of these issues, it is recommended to go for treatment by a dentist specializing in orthodontics. Children should ideally undergo orthodontic evaluation at the age of seven as part of observant examination and understand the significance of early orthodontic treatment in El Paso.
Here are a few prominent orthodontic treatments provided by an orthodontist.
Types of Orthodontic Treatments in El Paso:
Orthodontists specialize in several orthodontic treatments for grown-ups and children. These treatment options are recommended based on the person's age, orthodontic problem, budget, convenience, and comfort. Jim Bowden DDS is an expert not only in orthodontics but also in pediatric dentistry. This enables him to offer comprehensive oral care beginning from infancy to teenage and later years in a patient's life.
Braces:

Braces, or wires, metal brackets, and bands are the main orthodontic treatment provided to align teeth and fill in gaps quickly. These days, high-end dental braces in El Paso are available where wires are less noticeable than the past metal bands. If getting this treatment for kids, the use of colorful elastic band braces can make the process fun and exciting for them.

Elastics:

This orthodontic treatment in El Paso also helps in correcting teeth and jaw alignment like braces. It is different from braces because elastics can move teeth in a direction that is not possible with braces. While undergoing this treatment, the person may initially feel a little tenderness in teeth after wearing elastics. It is important to wear them constantly. Doctors recommend wearing them for 22 hours seven days. These elastics must be changed after every 12 hours, and the patient must carry a package.

Retainers:

Retainers are another popular orthodontic treatment option. It is usually used to hold teeth in the corrected position. Since teeth are very dynamic, they can shift after braces are removed. These orthodontic products are worn for several months full time and later only during nights while sleeping.
Advantages of Orthodontics Treatment in El Paso:
Millions of people go through these orthodontic treatments every year to treat problems like jaw issues, crowded teeth, crossbites, etc. Advance orthodontic evaluation for children can promote timely detection, monitoring and constructive treatment.
Conclusion:
Dr. Jim Bowden is a renowned orthodontist. Avail the finest in orthodontics in El Paso by hand-picking Dr. Jim Bowden. For more information call us at 915-585-6373 and schedule an appointment today.