Five Indications That You Require Scaling and Root Planing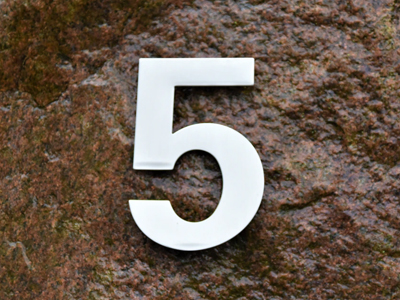 Root planing and scaling are two deep-cleaning procedures of the gum line and below. It needs to be done regul arly for protection from gum diseases. While scaling helps in plaque and tartar removal, root planing smoothes the root. In our previous blog, we have explained what happened during scaling and root planing treatment in El Paso. The formation of plaque can result in pocket building filled with a plaque with the possibility of tooth and bone loss.
Do You Need Scaling and Root Planing in El Paso?
Given below are the five symptoms that indicate that you need scaling and root planning in El Paso. It is best to visit a qualified dentist like Dr. Jim Bowden at Dr. Jim Bowden D.D.S for professional advice when it comes to curing periodontal diseases in your children.
5 Indications That You Must Opt For Root Planing and Scaling in El Paso:
Formation of Deep Pockets:

One key sign is the formation of deep pockets. Ordinarily, the gum holds the teeth roots tightly, but due to plaque and tartar, these pockets start to loosen up. During a regular check-up, your dentist will measure how deep the gum tissues are in and around the teeth. Anything beyond four millimeters indicates the formation of deep pockets. As a result, the dentist will advise scaling and root planing treatment in El Paso.

Bleeding From the Gums:

If the gums bleed as part of the daily hygiene routine of brushing and flossing, it indicates the need for scaling and root planing. Blood from the gums directly points to the presence of bacterial growth below the gum line.

Checking for Bone Loss:

A bone loss indicates the need for urgent scaling and root planing procedures. The bone loss occurs between the tooth root and the jaw and is not usually visible. When you go to a doctor for orthodontics in El Paso an x-ray would reveal a probable bone de-attachment or loss. That is when the doctor would advise these two procedures for treatment.

Shrinking Gum Line:

Shrinking or receding gum line is visible to the naked eye. You can feel the gum line around a particular tooth pulling back. It indicates that you need to visit the dentist immediately as it could be due to pocket formation or other serious dental issues.

Swelled and Inflamed Tissues:

Another key indicator that you need to visit the dentist in El Paso immediately is swollen tissues around the teeth. The condition could be gingivitis formed by bacterial infection.
Conclusion:
While these symptoms are indicative, it is always right to consult with a dentist for scaling and root planning in El Paso with proven track record. Since kids these days are more vulnerable to plaque and tartar formation, it is smart to consult a practitioner like Dr. Jim Bowden for the overall oral health of the child. Browse through our website or dial Jim Bowden D.D.S. at 915-600-6053 to gather more details.