4 Dental Care Tips for Children With Dental Braces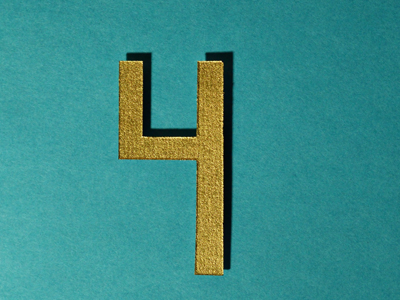 Maintaining proper dental hygiene is always necessary. But it's even more pivotal whilst wearing braces. Dental braces maintenance takes more time and more effort is necessary when it comes to children. But braces are critical for your child's dental health. Consult a dental practitioner providing orthodontics treatment to protect your child from low self confidence by opting for braces. In our previous blog, we have explained the importance of orthodontics treatment for children in El Paso. Read on to help your kid as a parent with the below-mentioned dental care tips.
4 Important Tips For Children Wearing Dental Braces in El Paso:
Brushing Post Every Meal and Flossing Once:

Dental braces in El Paso can attract tiny food particles and lead to plaque. It is necessary to perform brushing after every meal without fail. The child needs to be soft on the teeth and avoid hard brushing. This will remove the brackets and wires in the mouth.

In a situation where there is no toothbrush around after mealtime, you can make them rinse your child's mouth. The food particles stuck in the mouth will get loose and get washed out eventually. Flossing gets all the hidden and tough particles removed from within the teeth. It makes no room for plaque and future gum disease.

Children Should Use The Correct Cleaning Devices:

Brushing:

The simplest and easiest device for children to use is an electric toothbrush. Many modes can be used such as the soft choice. Also, the best part of some electric toothbrushes is that they have a 2-minute timer to help your child not to under or over brush.

Flossing:

This process could be a little difficult with braces. This is because brackets and wires make it a little difficult to reach between teeth. A branded floss thread will allow your child to clean their teeth.

Water Pick:

A water pick is a stream of water that is used to remove the food particles.

Abstain From Food Items:

Fruit snacks, taffy candy, caramel, chewy sweets, chocolates, popcorn, nuts, and all sorts of hard food should be on the list to avoid. They attach to braces and make them difficult to remove. It affects the teeth as well as the braces.

Do Not Miss Your Check-Ups:

Refer your kid to a kid's dentist in El Paso. Try to avail the service of the finest child dentist for affixing braces for your kid. Get your child's braces checked regularly. Don't forget to keep your child's teeth healthy.
Conclusion:
One of the best clinics to affix braces for your child is the clinic of Jim Bowden, D.D.S at El Paso, TX. Dr. Jim Bowden and the seasoned team lead by him offers the best infant and toddler Program for your kid. Dr. Jim Bowden D.D.S offers services ranging from dental braces to orthodontics in El Paso. A casual google search regarding the best kid's Dentist/child dentist will show Dr. Jim Bowden's name in the top results. Browse through our website of Dr. Jim Bowden D.D.S. to avail the best service in pediatric dentistry. Call us at 915-600-6053 to arrange for an appointment.