Your Child's First Dental Visit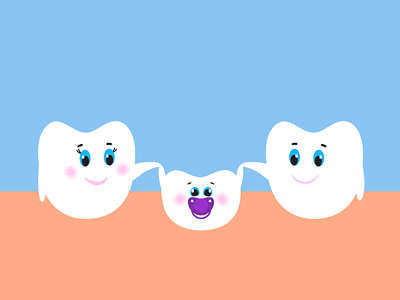 Child's First Dental Visit
After the child's first birthday, it is important to schedule their first dental visit.
The first dental visit is very important for parents to help them understand proper oral care for their child. Dr. Bowden will discuss with many topics such as good oral hygiene practices for your child's teeth and gums, cavity prevention, fluoride needs, oral habits (thumb sucking, tongue thrusting, lip sucking), developmental milestones, teething, proper nutrition and schedule of dental checkup visits.
Many habits are developed early in life. Taking your child to the dentist will help in establishing a friendly relationship with the dentist. We recommend a pediatric dentist for your child, as they have additional training in caring for children's oral health. One more added advantage of choosing a pediatric dentist, they are well prepared to deal with more difficult dental cases as well as difficult behavior management issues. The pediatric dental office atmosphere is also very kid friendly.
Dental Checkup
For children under 3 years of age, the first exam will be conducted with the parent and the dentist or hygienist sitting knee to knee and the child laying in the laps of the parent and the dentist or hygienist-called a lap to lap exam. This allows the dentist to examine the child and the hygienist to complete a toothbrush cleaning.
Based on your child's oral health status, Dr. Bowden will make recommendations for home oral hygiene, diet, oral habits, cavity prevention, fluoride, and the next dental visit