Why should I choose a pediatric dentist for my child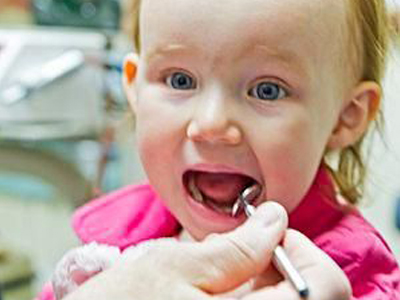 Why should I choose a pediatric dentist for my child?
Most parents have a trusted family general dentist that they see for their dental needs. Children's unique dental needs are best trusted to a pediatric dentist. This is a dentist who specializes in dentistry for children.
Let us take a look at some of the important reasons why it is better to take your child to a pediatric dentist:
One of the major reasons to choose a pediatric dentist is their extensive knowledge and training in understanding the oral health and growth of children's teeth.
Pediatric practices are designed with a kid-friendly atmosphere. This creates a fun place where your child will look forward to visiting. Some offices incorporate game rooms, play areas and TVs for kids to enjoy when they come for their dental check-ups.
The pediatric dentist and their staff have extensive training to help children have a positive experience during their dental visit. They are focused on providing excellent care and easing dental fears small children may have.
A pediatric dentist also focuses on the prevention of dental problems to ensure a lifetime of good dental health. Pediatric practitioners provide consultations for habits children may develop such as use of pacifiers, and thumb and fingers sucking. They provide instruction to the child and parent for developing healthy habits, like twice-a-day brushing, flossing and healthy eating.
When deciding on your child's dentist, choosing a specialist in children's dental health is the best choice.