What Is a Good Time for Kids to Get Braces?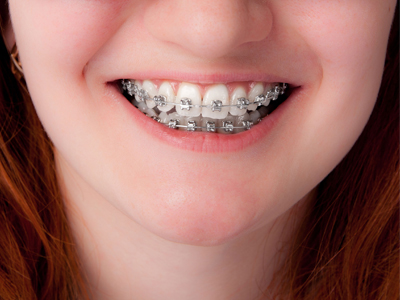 What Is a Good Time for Kids to Get Braces?
Studies have found that many people can avoid dental problems in the future by having orthodontics as a child or teenager. Unfortunately, this is because of avoiding braces and not visiting a Dentist or Orthodontics in El Paso.
But many parents have the same questions as "What Is a Good Time for Kids to Get Braces? We're here to clean up any questions you have about how to know if your child needs braces, will braces hurt, and more.
What Age Do Kids Get Braces?
Many parents keep asking when their children need braces. While there is no exact age when a child should get Dental Braces in El Paso, the American Academy of Orthodontics (AAO) recommends children being evaluated for orthodontics no later than age 7. Because at this point of age, our Orthodontist can evaluate a child's airway, bite, oral habits, and determine if braces are necessary. So, visiting an Orthodontics Near You at the age of 7 can answer your question of What Age Do Kids Get Braces? Probably, most kids between the age of 9 and 14 years old get braces.
How to Know If My Child Needs Braces?
Asking this question to our Kid's Dentist in El Paso is essential because it identifies any misalignment in your child's teeth or jaw and if it needs to be corrected. The various signs of orthodontic problems by the age of 7 include:
Early or late loss of baby teeth
Trouble in chewing or biting
Crowded, misplaced, or blocked-out teeth
Poor oral habits such as finger sucking
Protruding teeth, clenching, or teeth grinding
Will Braces Hurt?
Each time your child visits our El Paso Orthodontist, your child may expect the interconnecting wire to get tightened. These causes mild pressure on the brackets to shift teeth into alignment. As a result, your child's mouth may feel slightly painful after each visit.
Schedule Your Child First Orthodontic Appointment
If your child is seven years old, and you notice that there may be some potential orthodontic concern, then it's time to schedule your appointment with our Pediatric Dentist in El Paso. For more information, call us at (915) 585-6373 and schedule an appointment today.