What Are The Latest Advances in Braces?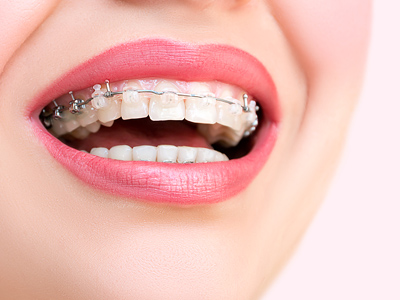 What Are The Latest Advances in Braces?
Modern orthodontic treatment has advanced in many ways. Orthodontic appliances have come a long way from the days of wrapping wires around the teeth to hold them into a new position. Nowadays, braces have a more appealing appearance and are less evident to others. Advances in braces also include less physical pressure and short treatment time.
Here Are the Top 5 Advances in Orthodontic Technology:
3D Dental Imaging: 3D Dental Imaging System provides a 360 degree scan and creates a 3D image of the teeth.


Scanner for Digital Impression: This state-of-art technology helps to take accurate 3D digital images of your mouth. It scans the patient's mouth and gives a digital impression on the computer screen which can be transferred to a 3D printer to produce a physical model of the teeth.


Nickel and Copper - Titanium Wires: High tech alloy wires produce a gentler force, which in turn produce less discomfort when moving teeth with braces. These wires are active over a longer period of time which allows for a longer interval between orthodontic visits.


Temporary Anchorage Devices - Orthodontic Mini-screws: Surgical-grade titanium screws have been a part of modern oral surgery. Temporary Anchorage Devices or TADs are finding an exciting new niche in orthodontic treatment. These mini-screws are used to help shift stubborn teeth when braces can't do it alone.


Aligners: Another advance in braces is the development of removable appliances which move teeth called aligners. The transparent material makes the clear aligners less noticeable and can be removed entirely for eating, brushing, and flossing.


For more information on Braces, and Orthodontic Systems, be sure to ask Dr. Bowden, by calling us at (915) 585-6373.