The Importance of Oral Health Care for Your Kid's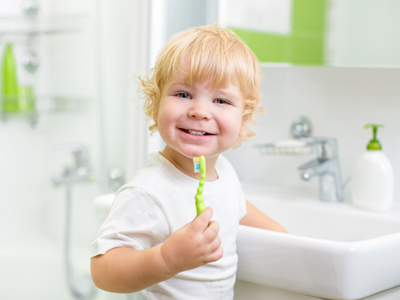 The Importance of Oral Health Care for Your Kid's
Good oral health care is essential for your children from before they get their first teeth. Studies have found that cavities are one of the most common chronic diseases of childhood in the United States. Untreated cavities can cause pain and infection that may lead to a problem with eating, speaking, playing, and learning. As a parent, you play a vital role in helping your children establish proper oral hygiene and smile that lasts a lifetime.
What is Oral Health Care?
Oral health care is a vital indicator of overall health, well-being, and quality of life. It includes the ability to speak, smile, smell, and convey a range of emotions through facial expression and without pain. Our Kids Dentist in El Paso encourage dental check-ups with in the first year of a baby.
Early Dental Care Prevents Dental Disease:
Begining a foundation of dental visits at this time can help avoid future dental problems. Developing good oral health care is also the first line of defense against many dental issues such as gum disease, plaque, and Cavities.
Teach Your Children the Importance of Good Oral Health Care:
Dental issues such as cavities are preventable with a regular visit to your Child Dentist in El Paso and consistent dental care at home. Below are the following five habits that parents can help their children to maintain healthy teeth and gums.
Begin good oral health care as soon as your baby teeth are visible. Start it by using a washcloth to clean your children's teeth and gums.
Teach your children to brush their teeth for two minutes, twice a day with a fluoride toothpaste.
Teach your children to floss in between their teeth and along the gum line to remove trapped food and plaque.
Encourage your children to brush their teeth immediately after drinking juice and avoid giving your children too many sugary foods and drinks.
Increase water intake to help neutralize the acids that cause cavities.
Schedule Your Child's Dental Visit Today:
Do you have more questions about dental health for kids? Our Kid's Dentist in El Paso is committed to educating young patients and their parents on oral health care. Book a consultation with Dr. Jim Bowden, by calling us at (915) 585-6373.