How to help create healthy teeth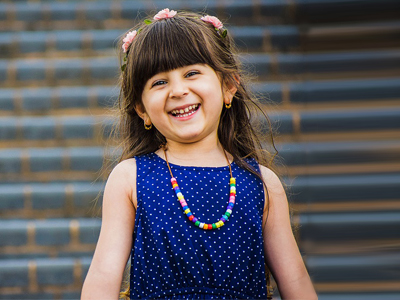 How to help create healthy teeth
Brushing teeth: One of the necessary life skills parents teach their kids is brushing teeth. Kids love to mimic their parent so while brushing, parents must show their kids correct brushing techniques
Gently move the brush back and forth in short.
Brush the outer surfaces, the inner surfaces, and the chewing surfaces of the teeth.
Practice the habit of replacing toothbrushes every three to four months.
Tongue brushing: Tongue brushing is essential for keeping teeth healthy and to stop bad breath. Teach your kids to brush the tongue. It helps to fight the bacteria in the mouth.
Flossing: As you teach your kids "How to brush the teeth", the same way, teach your child "How to floss". Parents should floss their children's teeth until they are old enough to floss effectively on their own
Use fluoride: Fluoride is one of the best and safest ways to prevent cavities for children and adults alike. Fluoridated water is one of the best beverage choices for kids. It protects teeth by making their teeth stronger and more resistant to acid.
With brushing and flossing, parents need to be careful about the child's food and drinks
Limit your child with snacks like cookies, cakes or other desserts containing a high amount of sugar, which can cause tooth decay. Choose a variety of rich nutrients food from all the food groups that promote healthy teeth and gum. A balanced diet of fruits, vegetables, protein-rich foods, calcium-rich foods is the best option for optimum oral health as well as overall health.
Drinks with large amounts of sugar, sweetener or acid are harmful to children and adults alike. Soda, fruit juice, and sports drinks, for example, can damage tooth enamel almost immediately. Limit your child from sugary and sweet drinks to keep the bacteria at bay.
Please ask Dr. Bowden and his team to assist you to stay updated about your child's oral health and to create a healthy and beautiful smile.