Crooked Teeth & It's Aftermath on Your Child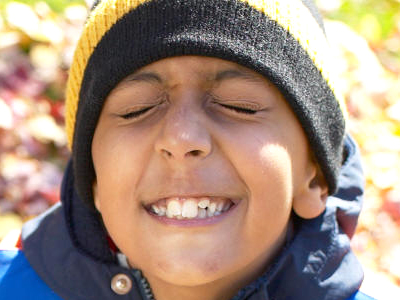 Crooked Teeth & It's Aftermath on Your Child
Crooked teeth not only impact the appearance of your child, but could also lead to poor oral hygiene. There are a number of reasons that attributes to your child having crooked teeth. Inadequate nutrition, certain myofunctional habits such as sucking the thumb or thrusting the tongue. Perhaps even an injured jaw line could lead to crooked teeth. While there could be a multiple number of underlying reasons for crooked teeth, what is important is to have a good understanding of how it could affect your child.
How Crooked Teeth Affect Children?
Most importantly, if you realize that your child has crooked teeth, it is a good idea to avail Orthodontics in El Paso. Many good orthodontists like Dr. Jim Bowden whose practice name is Jim Bowden D.D.S, is available in El Paso. Else, crooked teeth might affect your child in several ways such as:
Lack of Confidence:
Crooked teeth directly affect one's personality. During the growing years, your child might be subject to bullying and be ridiculed for having crooked teeth. This might inculcate within him a sense of fear and lack of confidence.
Periodontitis:
Besides impacting your child's confidence, having crooked teeth could lead to disease of the root and gum, called periodontitis. This is caused when there is not enough room between teeth to clean them properly and flush out unwanted particles.
Speech Trouble:
Having crooked teeth can lead to stammering and other speech issues. This might affect your child's ability to fluently and flawlessly converse with others.
Jaw Pain:
Having crooked teeth makes it a bit hard for your child to speak. This leads to excess stress and strain on the jaw muscles to pronounce words properly. Long term strain on the muscles might cause one side or both sides of the face to deviate from their natural shape.
Digestive Health Issues:
The direct link between crooked teeth and digestive health is an important one. Crooked teeth might affect the way your child chews the food. Often not chewing properly and swallowing could lead to digestive health problems.
Conclusion:
While crooked teeth could lead to different health worries, it is not uncommon. It is wise to watch out for symptoms of crooked teeth in your child early on and get it addressed by a Kid's Dentist in El Paso, like Dr. Jim Bowden whose practice name is Jim Bowden D.D.Sif you are in El Paso, without delay. With treatment such as Dental Braces in El Paso can take care of straightening your child's teeth. Dial us at (915) 585-6373 for more details to recover your child's missing confidence!