Drinks to Avoid During the Hot Summer Months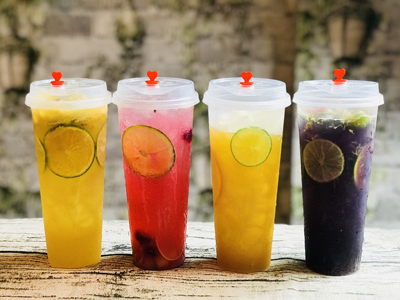 Sugary Drinks Affect Your Child's Teeth
It is important to be concerned about your child's health while they're playing sports, outside with friends or outside in the summer heat. It is important that they stay properly hydrated. Many of today's choices of drinks for kids look deceptively healthy but are not. Drinking anything with too much of sugar can cause a number of oral health problems including gum disease, tooth decay, dental cavities, and even bad breath. In addition, these high sugar content drinks can actually cause de-hydration.
According to a recent study of almost 3,000 middle and high school kids in grades 6 to 12, showed regular consumption of sports and energy drinks, a greater intake of juice, and sugar-sweetened beverages.
Sweet drinks affecting your child's oral health
Sports drinks: Many parents give their children sports drinks thinking that it is a healthier option than juice since they contain minerals and electrolytes that can be lost during their everyday activities. But most sports drinks have a high sugar content which is not healthy for your kids.
Energy drinks: Energy drinks consist of many undesirable ingredients mainly large amounts of sugar and caffeine. Regular intake of energy drinks may greatly impact on your child's oral health.
Sweetened juices and other beverages: Fruit juices can be a good option for your child. However, some fruit juices also contain a high amount of sugar. Sodas are not a good option especially because of the high sugar content. Artificially sweetened soda should be avoided as well.
Tea and Coffee: Tea and many popular coffee drinks contain caffeine, which can affect your child's sleep, behavior, and oral health.
Suggestion for parents:
Encourage your child to drink more water which is good for oral and overall health.
Encourage your child to eat fruits and vegetables.
Reduce the intake of sweet drinks.
Visit your dentist regularly to be updated about your child's oral health.