Things that dental visit can do for you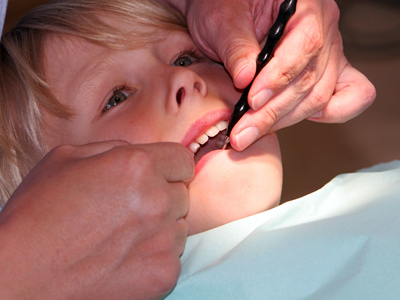 Things that dental visit can do for you
By now you should have known the importance of dental visits. Besides brushing and flossing your teeth and gums, biannual dental checkup is one of the best things which you can do for a better oral health. If oral health is taken care as it should be then it would be better for your overall health too. Thus taking good care of your mouth is eventually taking care of your whole body.
Benefits of Regular Dental Visit
Gum disease can spread infection to other parts of your body. Most importantly, pregnant women can be at particular risk if the gum disease are not treated at the earliest. If the disease is severe then the dentist may ask you to visit frequently
Maintaining a healthy smile will not only improve the appearance but also boost your confidence and overall sense of well-being. However a healthy mouth is good for you in many ways
There would be some conditions which would not be relating to dental, but these non-dental symptoms which occur in mouth can say a lot to dentist. While dental examination the dentist can come to know the vitamin deficiencies, osteoporosis or more serious conditions such as oral cancer or diabetes
If the minor problems are treated at the earliest then it can spare your expense and time, also you can relieve yourself from complicated procedures such as root canal and tooth extraction
While both brushing and flossing can help your child in preventing cavities, but a visit to pediatric dentist in EL Paso is essential if you want your child to have a healthier mouth for long
A pediatric dentist can conquer dental problems such as cavities and other larger dental irregularities which can result in a costlier and complicated problem
Top dental symptoms to watch for
Here are few signs which can indicate a serious problem, and if you are not seeing a dentist when you come across any of these symptoms then these problems can come out as a severe problem
Do you have a tooth ache? If your answer is YES then it's time to take an appointment. Additionally, if you are suffering from pain or swelling in mouth, face and neck then these means a lot
If your gums bleed or if they are puffy or if your family has a history of gum disease then make an appointment with your dentist
Did you lost your tooth? Then don't try to hide your smile and hope for a brighter smile by talking to your dentist
If you have dental fillings, crowns, dental implants, dentures, dental braces see your dentist regularly to ensure everything is in great shape
It is safe to visit a dentist while you are pregnant, because while you are pregnant dental problems can go worse due to hormonal changes
If you have trouble in eating, chewing or swallowing talk to a dentist immediately
Always feeling parched or if you have a persistent bad breath could be a sign of medication side effect
Use of any kind of tobacco can worse you dental and overall health
You are having a jaw pain when you are opening or closing your mouth. See your dentist right away
If your mouth has spots or sores lasts for a week or longer then it's time to see your dentist
Though you do not have any of these symptoms dental checkups are very essential because it can help you prevent from existing symptoms or prevent you from problems that can develop in future.