Braces Vs Clear Aligners: From a Practice That Offers Both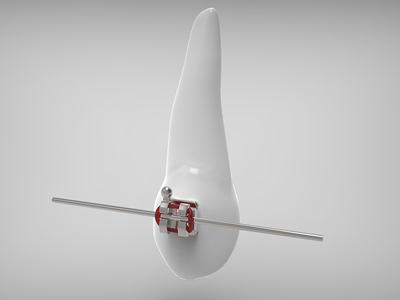 Braces Vs Clear Aligners
If you desire to straighten your teeth, or your kid's teeth, you may have many questions. Which treatment best suits me? Which is effective? Which is more affordable? Ultimately, you need to make a decision when undergoing orthodontic treatment – choosing between dental braces and clear aligners (Invisalign). Many adult patients do not know that there is an alternative to dental braces or traditional braces.
Both dental braces and Invisalign treatment can straighten teeth, thus improving your smile and dental health. Invisalign or clear aligners are a recent innovation to the dental industry.
Traditional braces involve the use of brackets which are bonded to your teeth and wires placed in the brackets to move the teeth to their desired position. Advancements in orthodontic materials has made the use of clear or cosmetic braces a very desirable option, especially with adults. These brackets blend in with the enamel color and are much more cosmetic and less noticeable. When compared to Invisalign, braces provide more predictable results and can correct most of the orthodontic problems.
(Aligners) Invisalign, on the other hand, are made of clear plastic material and are designed to be worn to gently move your teeth to the desired position. Aligners need to be worn full time to correct the problems.
Choosing between braces or aligners (Invisalign) and can be a difficult choice. That is why it is important to make your "No charge" consultation appointment so Dr. Bowden can recommend the best treatment for you.