Why should I choose an orthodontist to do my braces or my child's braces?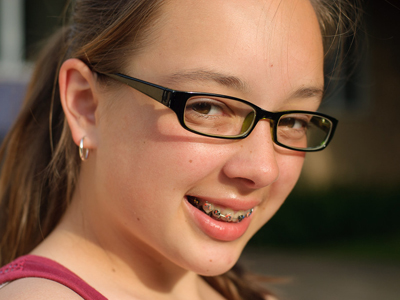 Why should I choose an orthodontist to do my braces or my child's braces?
Dentists and orthodontists provide professional care that help patients maintain good oral health, and both are dental school graduates. general dentists care for problems with the teeth and gums. an orthodontist completes an additional two years of training specializing in straightening teeth, correcting bites and proper jaw alignments.
Orthodontists can diagnose and correct developmental irregularities, which impacts a child's facial, airway, and spinal posture. Many orthodontists recommend kids should be seen once their permanent teeth start coming in, around age 7. The orthodontist will evaluate any disorders and determine the best time to start orthodontic treatment.
Children as young as seven can benefit from early orthodontic treatment. If treatment is carried out while the adult teeth are emerging, orthodontists can also help to make sure there is enough space and that the permanent teeth come through in the correct position.
Most general dentists can treat minor orthodontic problems but more often are likely to refer patients to an orthodontist. Orthodontists receive continuing education to keep up to date with new methods and techniques that can change in the orthodontic field.
Orthodontists are the best option to treat various issues you and your child may have such as overbites and underbites, crossbites, spaces between teeth, overcrowding of teeth, and the treatment of temporomandibular disorders (TMJ). Orthodontic care provides children and adults with good oral health and beautiful smiles.