Orthodontics Treatment in El Paso
Our dentist and the staff welcomes you to our dental practice "Jim Bowden, D.D.S." in El Paso, TX. With a team dedicated to improving the quality of patients' lives, we have taken one step forward to ensure that your experience with us is like no other! Our orthodontist Dr. Jim Bowden is highly experienced to offer you a variety of procedures which can improve your smile.
Why Patients Choose us?
Orthodontic treatment can be important to provide you with a lifetime of healthy smiles. Our patients in El Paso know us for our quality work, and you will be amazed at how attractive your smile can be! As a dental professional in both the areas of pediatric dentistry and orthodontics, Dr. Bowden offer orthodontic care and comprehensive dental care for the children and teens.
You may find your time with us to be fun, comfortable and memorable with our amenities we offer at our dental office. You can find our office with video games, rocket ship, a big screen theater TV, a sports and shake area, soft serve ice cream and much more to bring down the level of anxiety. By visiting our dental office you will experience a whole new kind of dental treatment with our latest high-tech equipment.
Why should you consider orthodontic treatment?
The field of orthodontics is focused on positioning the teeth to its ideal position so that the teeth are highly functional and your smile is aesthetically pleasing.
Teeth that are not aligned properly can be difficult to clean by brushing and flossing, and may also cause other dental health problems. Therefore, not receiving orthodontic treatment when it is necessary can lead to long-term dental health issues.
A smile is the first thing which everyone notices when you meet. When your teeth are healthy and straight, you will be confident in appearance and while interacting. Straight teeth are healthy teeth! Orthodontic treatment can help you achieve the beautiful, straight smile which can boost your self-confidence and freedom to smile without any kind of hindrance.
How does orthodontic treatment work?
There are various appliances (both fixed and removable) which can be used to apply pressure to move the teeth, restrain muscles, and affect the growth of jaws. With dental braces being the traditional orthodontic technique, it makes use of stable and gentle pressure to slowly move teeth and jaws to correct positions. Dental braces consist of two main components, brackets which are placed on your teeth and the archwire which connects each bracket.
Depending on the severity of your case, our orthodontist will determine which orthodontic approach will be the most effective for you. You can contact Jim Bowden, D.D.S. and schedule a consultation for you or your children. We once again welcome you to our practice to get started with a straight and healthy smile which you will love for a lifetime.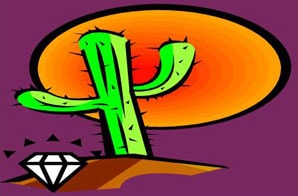 Diamond In The Desert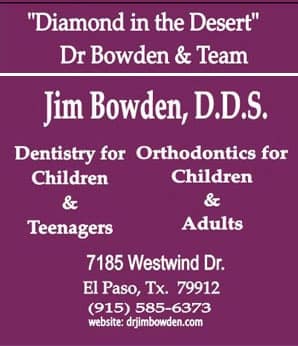 Office Address
Dr. Bowden has always been very professional and kind in regards to my orthodontic treatment. by Austin Alcala
Thank you for giving me fantastic straight teeth. I cannot tell you how much my confidence has grown. by Marcela Martinez
Video Testimonials
More Testimonials